About Us
A Unique Combination of Expertise
Exploration & Cultivation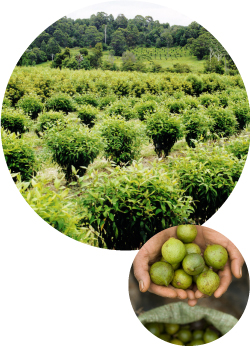 Southern Cross Botanicals has distinguished itself through its roots in agronomic and botanical science. A pioneering laboratory in the field of bioprospecting and cultivating aromatic and medicinal plants, the company has a nursery and lands on which about 25 000 trees covering 300 species have been planted for research and extract production.
The company hence focuses its efforts on developing products derived from plants grown on its own land and ensuring their perfect traceability.
This expertise also enables Southern Cross Botanicals to meet specific demands and evaluate the implementation of new processes (propagation trials, horticultural trials, extraction assessments, sustainability studies…).
Extraction & Valuation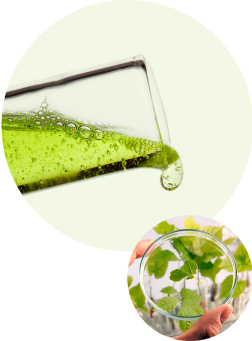 Harnessing the best of what plants have to offer implies the perfect understanding of their metabolism and the complex molecules that they contain. Building on this expertise, Southern Cross Botanicals has developed proprietary extraction methods and implemented integrated plant extraction units, from the maceration to the concentration and fractionation phase. Working with a selection of nearly 300 aromatic plants, the company is also particularly involved in developing 100% pure and natural essential oils.
The quality of the plants and extracts is monitored, thanks to the analytic profiles developed in the laboratory, which is equipped with High Performance Liquid Chromatography (HPLC) and Gas Chromatography (GC) systems.
The active ingredients are developed and documented using strict pharmaceutical protocols that have built the reputation of the products created by the Lucas Meyer Cosmetics Group.
Commitment & Preservation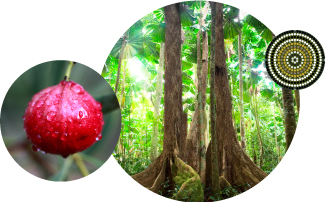 After signing the Convention on Biological Diversity (CBD) in 1993 and the Nagoya Protocol in 2010, Australia is clearly committed to the sustainable and responsible development of its natural heritage.
Since its inception, Southern Cross Botanicals has been committed to sustainable and ethical practices, showing the greatest respect for Australia's nature and indigenous populations.

Working regularly with local communities, the company is deeply devoted to ensuring fair pricing and high quality relationships built on trust, which it has developed over the years through hands-on involvement.